W
elcome to Daytona Beach Shores and surrounding area. The World's most famous Beach! Located in Central Florida on the Atlantic Ocean. At equal distance to all destinations in Florida this is a great place to live & play. Daytona Beach is part of Volusia County, a vibrant member of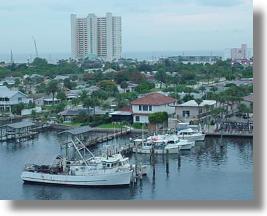 the fast growing Central Florida region. Considered as one of the top 25 largest markets in the United States. The region is growing at a pace at least 50% above national averages. Above 10% faster growth than other communities across the State. While Real Estate values are still slightly lower than comparable regional markets within the State of Florida.
T
he greater Daytona Beach Area is still one of the lowest cost of living area's in the State. Combine that with the Sun and the Beach. There is a wide variety of activities for individuals and families. Theme Parks at less than an hours drive. Outlet shopping, Quality Malls, Flea Markets, few areas compare to the dynamics we have here. From the 26 miles of the best beach sand in the world to the Scenic Halifax River's Intra Coastal Waterway, the Area is "eye candy".
I
n recent years we have seen an interesting growth in the local economic activity. This activity early on created a totally sellers market with a high demand for property. Today we have an abundance of properties that are available. Making the buyers more priviledged than ever. Find that dream house that you will make into your home. The average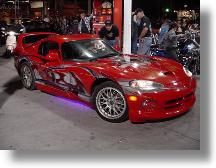 household income is positioned at approximately $35,000, with the average home value to be in the $200,000. When you consider the quality of life to be found here in combination with your economic power due to the low cost of living, where can you loose?
T
ourism is a large part of the economic base for the area. In combination with national manufacturers that have made our area their home, we have top quality Schools, Colleges & Universities. International Airports are close functional and accessible to all. With hundreds of local companies exporting products internationally, the area has seen sustained growth in the high tech arena. Ever since Kenedy Space Center came to Central Florida we have been in a booming technological market.
T
his is the home of NASCAR, home of the Great American Race the Daytona 500. So technology is not limited to Aerospace here... There are many automotive specialties that spin off huge business volumes that directly impact the local economy. Biker events crown the seasonal flavors. The area also sports the home of the LPGA. There are over 30 golf courses within a 20 mile radious of Daytona Beach Area. We have noumerous marina's some private, some public, making the area a wonderful halfpoint for those travelling to and from south Florida to all destinations to the North of our Area.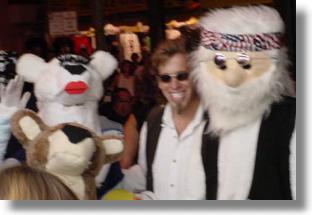 T
he Volusia County Schools are rated very highly. Regardless which area you relocate to you will find dedicated teachers that go beyond the call of duty to make sure the students are ready for the future. We have High Schools that offer an IB program. Students here are leaders in State rankings, making the school system a winner by all counts. There are a half dozen private technical colleges as many junior college campus'.
W
ith housing still very competitively priced, an abundance of homes in quality neighborhoods to Beachside Condo's with majestic views, you can find it all here. Why is it that our area is still in growth mode? This is a truly wonderful and ideal place to relocate. Let me be your relocation expert. Sandy white drivable beaches, world class shopping,Speedway Racing, Great Schools, Tecnology, Tourism, all kinds of activities that change seasonnally. This is the place to be, great values for your Real Estate investments. What is there not to love with this?
C
ontact me anytime, so I may get to work for you in finding that ideal relocation opportunity.
Bye for Now!!!
John Decarie
Century 21, Sundance Realty
Cel: 386-334-0996
www.JohnDecarie.com
HOME | HOT LINKS | LIFESTYLES | SCHOOLS | EMPLOYMENT | DEMOGRAPHICS | CONTACT | WEATHER | RELOCATION GUIDE